Inside Industry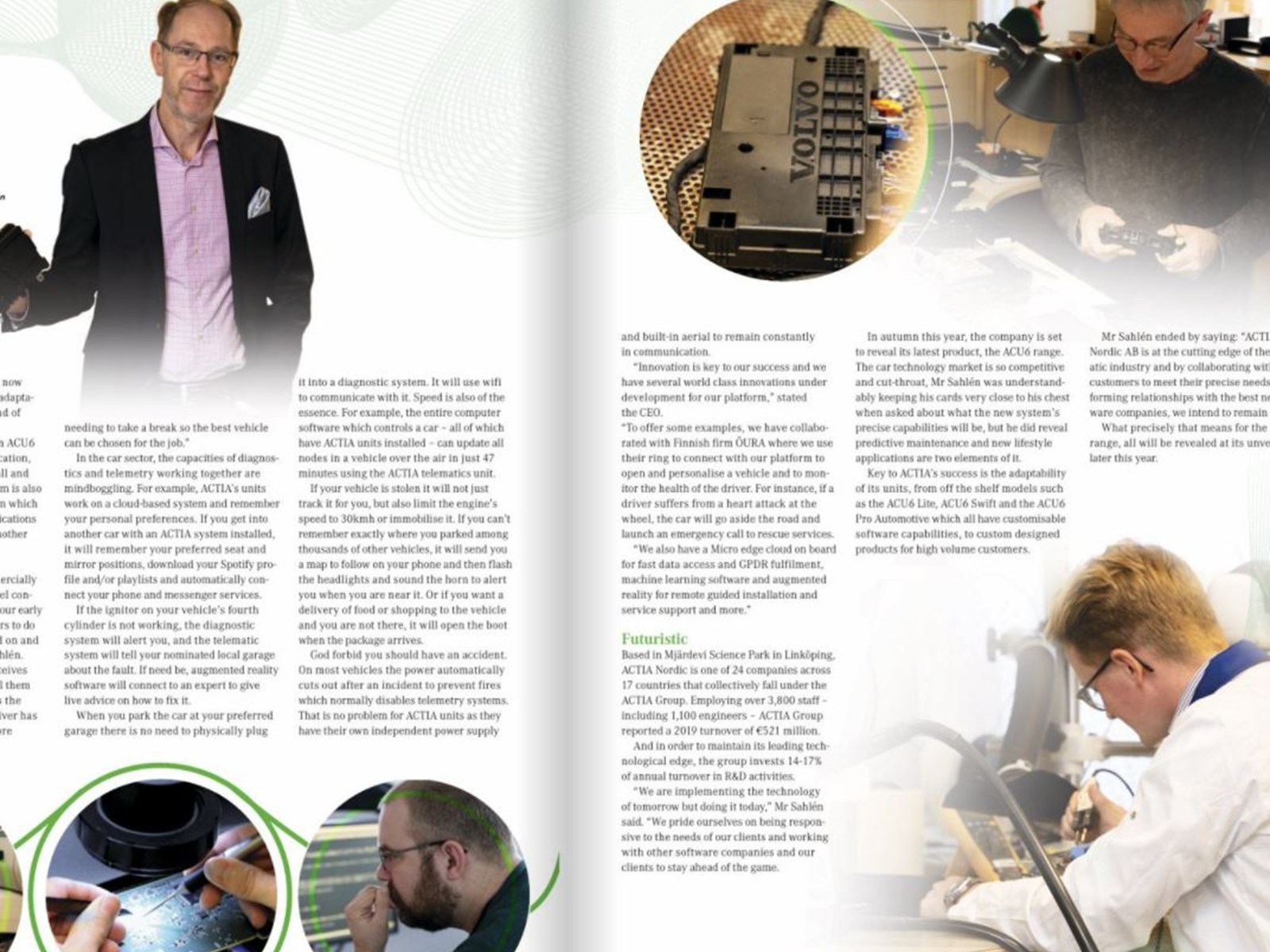 ACTIA Nordic features in the latest issue of Inside Industry - on the topic of vehicle connectivity and smart solutions. 
In the Article, ACTIA Nordic gives a background to the solutions provided historically within the automotive segment, and coming innovations brand new to the industry. 
Read the full article in the magazine found here (new window).