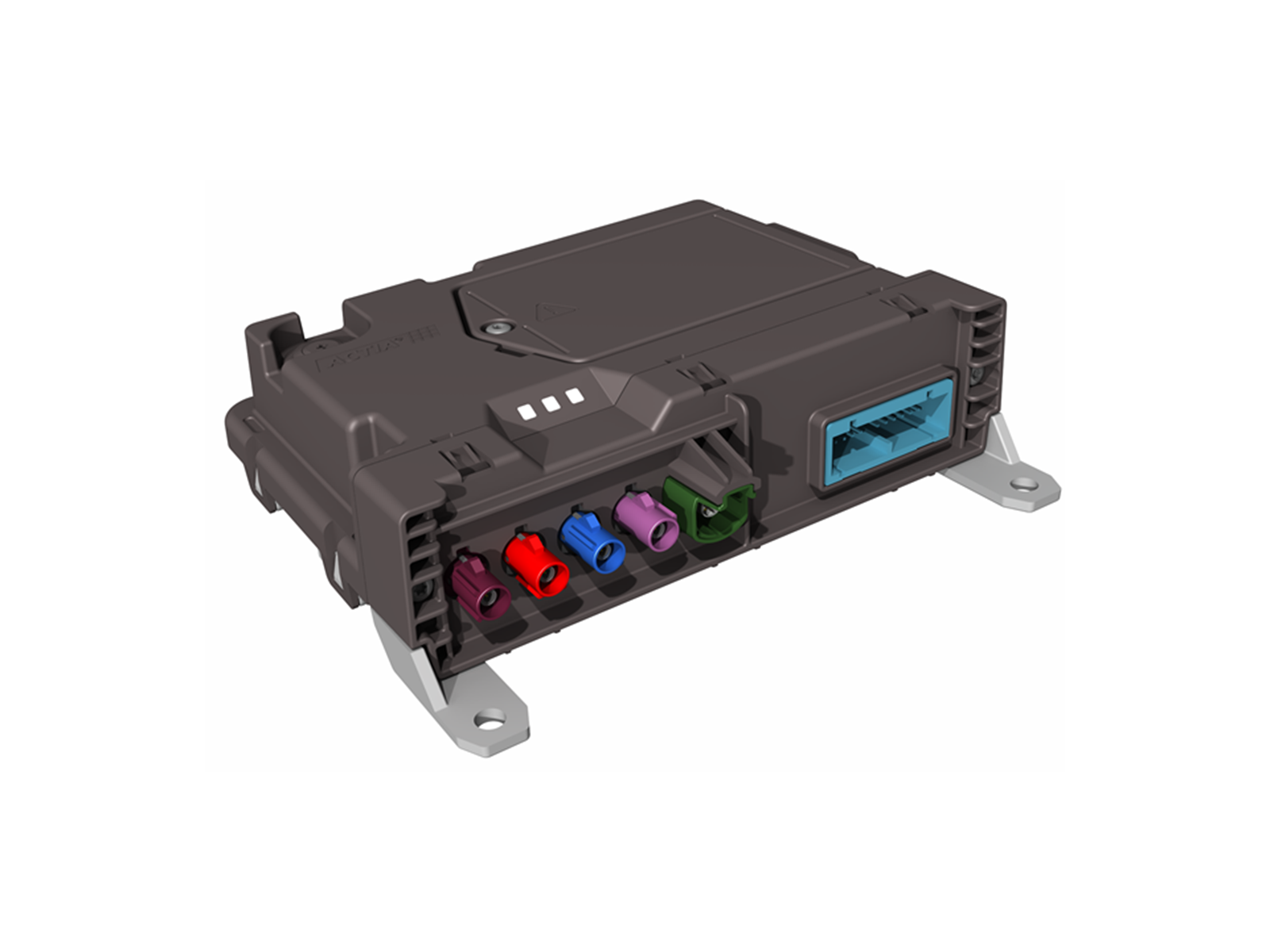 ACU6 Pro Automotive
ACU6 Pro A is aimed at customers requiring the latest in terms of secure connectivity as well as a powerful computation environment. The flexible concept means that the product can be configured for a wide range of light and heavy automotive applications. ACU6 Pro A is available in three variants to support worldwide cellular deployment and together with its flexible subscription management, forms part of ACTIA's 'end to end' solution.
ACU6 Pro A supports regulatory services such as E-Call (Pan European and ERA Glonass) and 'stolen vehicle tracking' applications as standard. User applications are simple to implement using the onboard software development kit (SDK). This can be done directly by the customer or by ACTIA.
The product consists of a fixed 'base' section and an adaptable 'customer' section. The customer section is available with a standard 'generic' content that can be configured parametrically. It is also readily possible to adapt the content (e.g. adding serial interfaces), including the main connector, to accommodate specific customer needs. A LIN based expansion port allows peripherals to be added at a later date. Inclusion of antennas for all radio functions as well as the optional backup supply results in a self-contained function and simplifies product integration.
Future additions to the ACU6 Pro A series include key items such as 5G cellular compliance and support for ISO26262 as well as a further enhanced telematics feature set.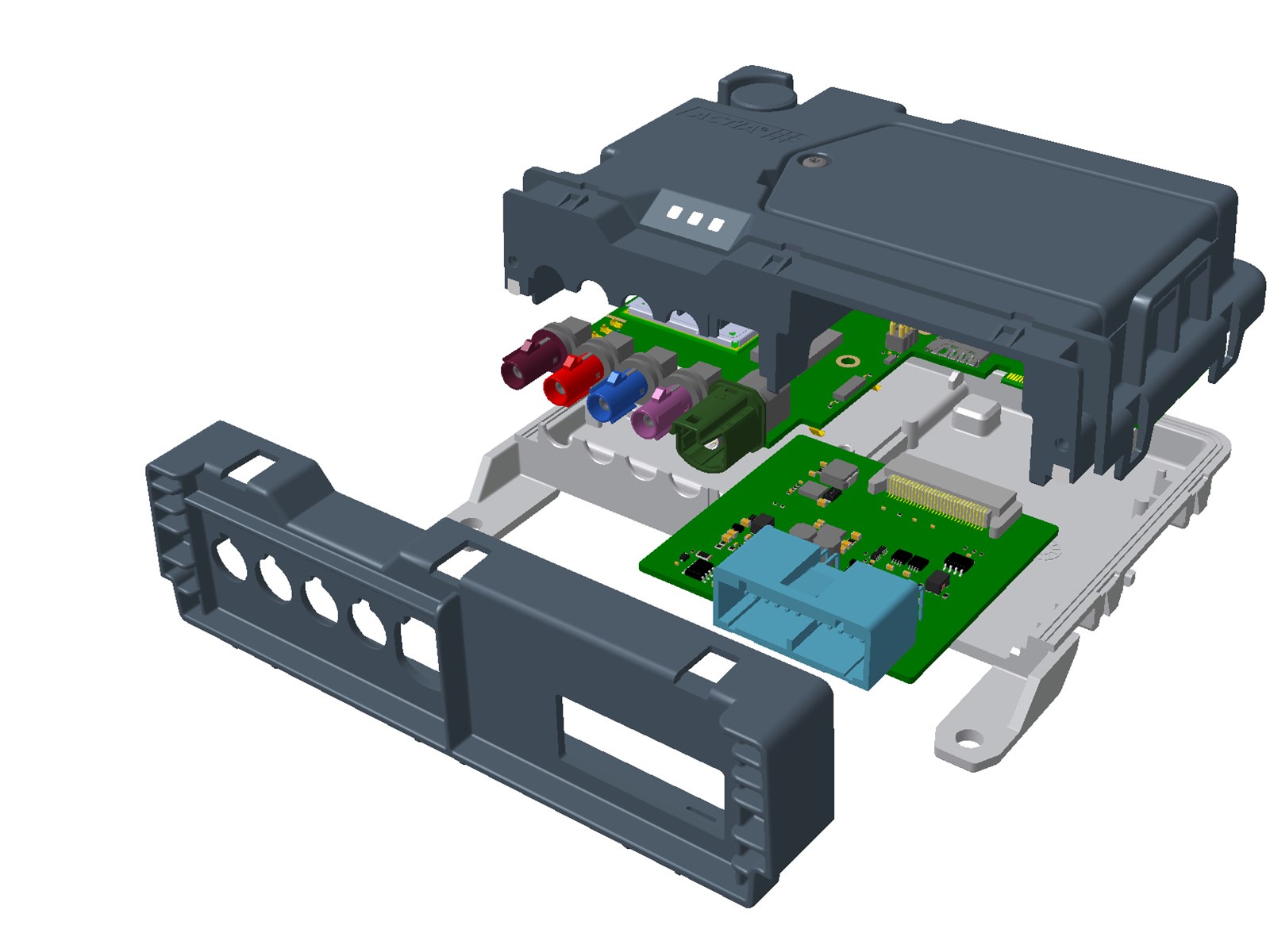 Flexible assembly concept
Low - mid volume
Main board
This contains the 'mandatory' parts of the electrical and mechanical solution. This contains functions such as NAD, CPU, supply, primary network interface, etc. as well as the main part of the product housing. 
Custom board
This contains the parts of the product that can be expected to change between customers. For example, inputs and outputs and specific functions such as audio. The main connector is located in this section which allows the customer to select different connector types (e.g. IP5K2 or IP65/IP67). The front of the product housing is adapted to accommodate the selected connector solution/s.


High volume
For large OEMs with high volumes, the ACU6 Pro can be produced with a single board design → reduced BOM Cost.