Thesis work - Embedded Linux power consumption and boot time
Background:
ACTIA Nordic AB is a leading designer and manufacturer of vehicle communication equipment. Through the years, ACTIA has delivered communication and diagnostics solution to customers such as Volvo Cars, Jaguar Land Rover, SCANIA, and Volvo Trucks. Our telematic control units (TCUs) provide features such as Emergency Call after a crash, remote control and over-the-air vehicle updates. 
ACTIA Department:
System Engineering, Software Engineering
Background:
In a parked vehicle, the TCU must be reachable from a back-end server while consuming minimal power. It must also boot/wake up in very short time when a message is received. Unfortunately, optimising for one of these properties often penalise the other. The ever-increasing need for more RAM memory also has a negative effect on power consumption.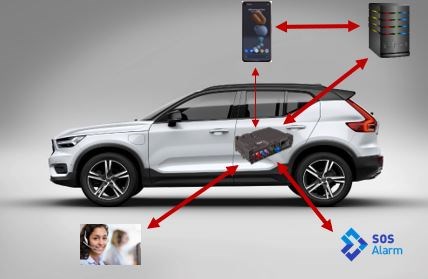 Challenge:
Investigate and proof-of-concept methods to reduce both power consumption and boot time in an ACTIA TCU based on Embedded Linux.
Primary focus should be to find and apply methods to reduce power consumption in suspend mode, with minimal effect on the wake-up time
As an extension, it's possible to also investigate and try out boot time optimization through architectural modifications, which may include to challenge how functionality is partitioned between different virtual machines or creating optimized virtual machines for specific use cases, to mention some ideas.
Time period: Spring 2022
Contact: oscar.holm@actia.se; 0708309687
Location: ACTIA Tech-center in Mjärdevi, Linköping. 
Tutor at ACTIA: TBA